custodial Services Program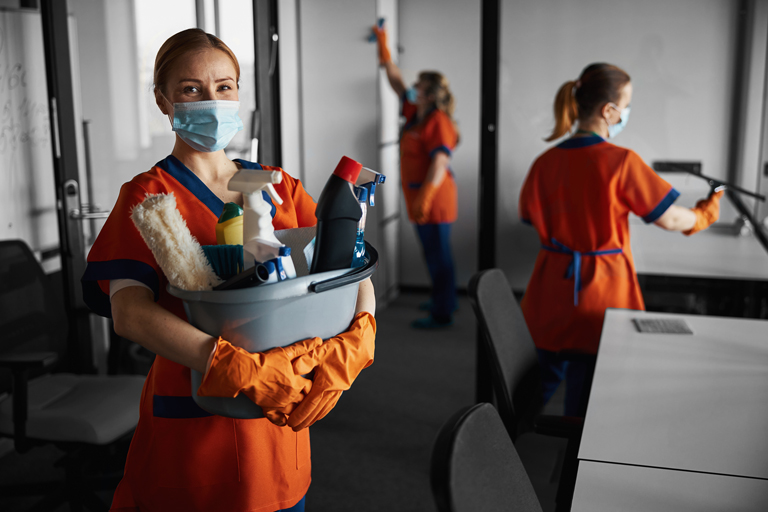 A clean sweep for your organization.
Keeping your property clean and well-maintained not only helps your business make a good impression with visitors, but also ensures the overall health and well-being of your staff. Canoe's Custodial Services Program will help you find the custodial services you need, whether it's basic cleaning, minor repairs, or facilities maintenance.
Post a notice on your recognized electronic bid notification system to use the Canoe cooperative purchasing program.

Contact one of the program's approved suppliers, requesting program pricing.
Confirm your purchase with the Canoe contract number.
Access to a wide variety of custodial services
Already tendered on your behalf
Fully compliant with CETA, CFTA, NWPTA, and other relevant trade legislation
Preferential pricing and service
If you require more information or would like to schedule a specialized presentation in regards to a particular program, please contact one of our Client Relations Managers.

Contract: 062421-VAN
Contract Valid Until: 8 Aug 2025
Invoiced Direct from Supplier
Contract Documents:


Vanguard Cleaning Systems of Western Canada
BC
AB
SK
MB
ON
NB
PE
NS
NL
NT
NU
Professional janitor services
Reliable janitorial services
Disinfection services
Office cleaning services
School custodian services
Healthy workplace
Logistics industry solutions
Medical & dental solutions
Post COVID event disinfection
Non-profit cleaning services
High touch-point disinfection
Electrostatic disinfection
Contract: 062421-VAN
Contract Valid Until: 8 Aug 2025
Contract Documents:

Invoiced Direct from Supplier